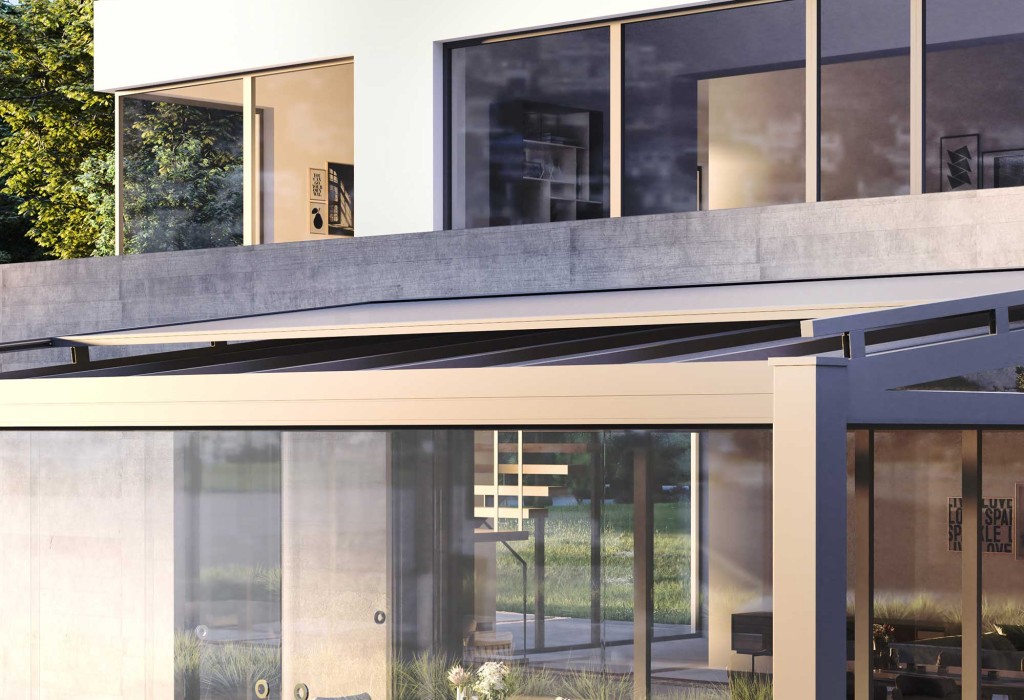 Optimal protection against heat and glaring light for your patio canopy. Enjoy perfect shelter, even on hot summer's days.
On-glass awnings as sun protection for patio canopies and conservatories
What is so special about heroal conservatory awnings?
heroal HS conservatory awnings
Design variants of heroal conservatory awnings
---
---
Advantages of an on-glass awning
---
How does a conservatory awning function?
---
---
More advantages of heroal conservatory awnings at a glance
Optimal supplement of patio canopy system heroal OR
Effective protection against heat
Harmonious integration into patio canopy
Retrofit possible
Highest textile tensioning
High wind resistance
Span width up to 6 m
Reduction of sun radiation by up to 75 %
---
Find the right heroal specialist
Click here to search for a specialist partner
Search >
---
Further reading for your interest
Surfaces and variety of colours
---
over 3,500 specialist partners worldwide
products with tested quality
family-run company with a long tradition
made in Germany
personalised design
comprehensive range of services
superior technical solutions