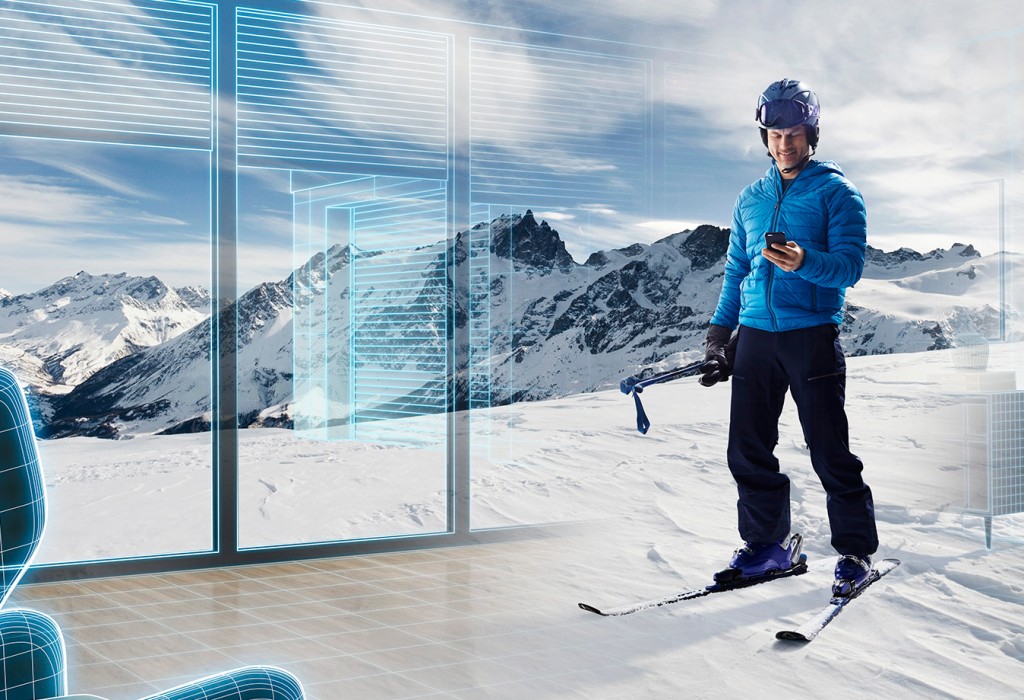 With technological innovations, your home can be networked, safer, more comfortable and more energy-efficient – and you can keep an eye on it wherever you go.
What are the benefits of networking your home?
Example of heroal smart home possibilities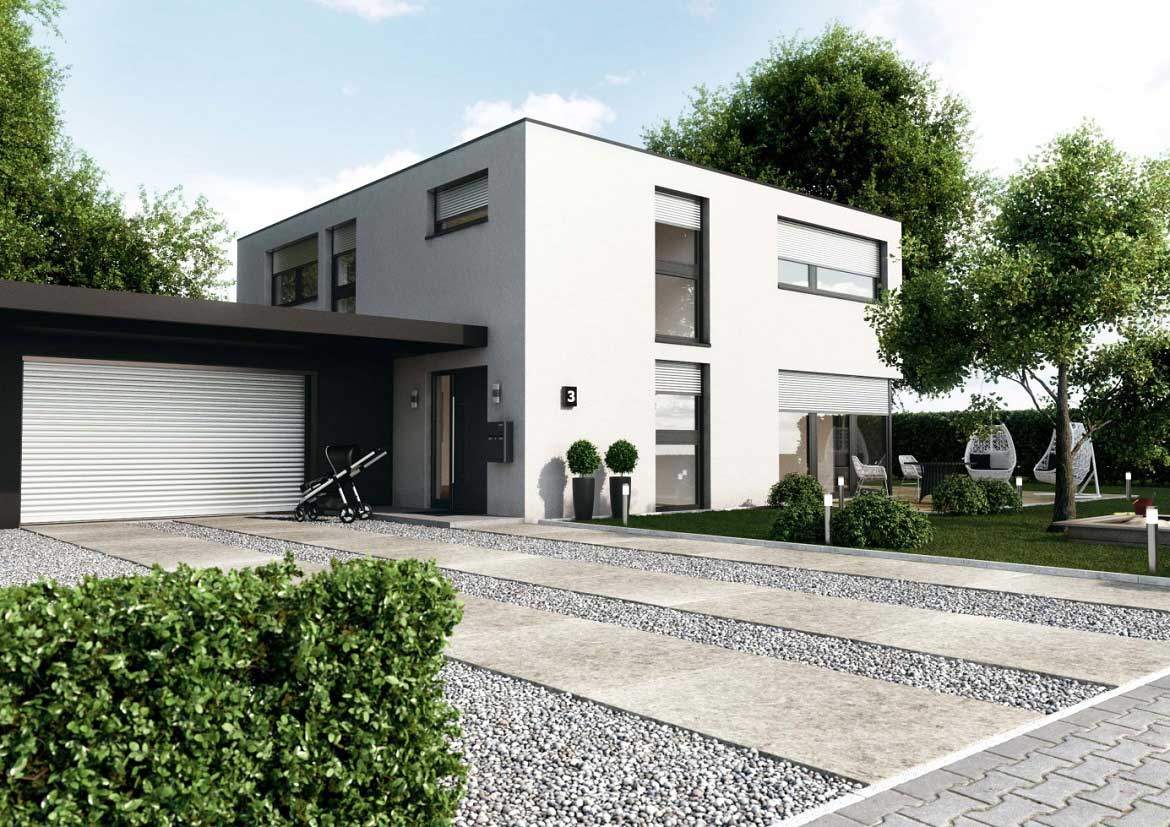 Roller shutters
Roller shutters - Pull your roller shutters up and down fully automatically via a central control or app - even setting the timer clock is very easy. Pretend you are at home by controlling your roller shutters while you are away - get more protection from burglary.
Windows
Windows - Whether you use a remote control or app, it is a very easy task to control ventilation or to open and close windows that are not easy to reach. Check on your windows using your smart phone, also when you are away.
Home automation
Home automation - The intelligent connection of individual products is possible by all standard smart home systems. Our recommendation for more protection from burglary: your doors, windows, roller shutters and roller doors can easily be integrated into your alarm system.
Sun protection
Sun protection - Lift and lower your sun protection automatically via radio control or your smart phone. If equipped with a sun sensor, your sun protection product moves up and down depending on sun radiation. A wind sensor provides that your sun protection seeks shelter on its own.
Entrance door
Entrance door - Open your door fully automatically, via remote control, smart phone or finger print - even a self-regulated opening is possible. As soon as you close your door, it locks itself fully automatically. Use your tablet or smart phone to check on the locking of your door.
Garage door
Garage door - Using your tablet or smart phone, you can open your garage door or just check whether it is properly shut. Or you programme that the door shuts automatically once you have left the garage. Of course, you can also check on your garage door while you are away. An automatic obstacle recognition provides more safety.
Sliding door
Sliding door - Via smart phone or tablet or by the push of a button you can open and close your sliding door fully automatically - even programming specific opening widths or setting a timer clock is no problem. You can also check on the locking of your patio doors via smart phone while you are away.
---
With heroal you can keep an eye on your home and improve your living comfort. See for yourself. We would be pleased to advise you on intelligent house controls. Give us a call, visit our specialist partners and find your garage door inspiration.
Compatible with all common smart home systems
Can also be retrofitted with smart home
For more living comfort and quality
Optimum burglary protection
Save on intelligent energy costs
Your advantages with heroal
---
Find the right heroal specialist
Click here to search for a specialist partner
Search >
---
over 3,500 specialist partners worldwide
products with tested quality
family-run company with a long tradition
made in Germany
personalised design
comprehensive range of services
superior technical solutions